The project
The idea was to redesign and develop the main templates and the graphic harmonization of the rest of the website pages with a new tree structure and editorial redesign.

Interactive learning
An interactive learning module has been designed to explain the processes in the different industries where Vallourec operates. When clicking on an interaction point, a window is displayed with an explanation and a link or not to a dedicated page.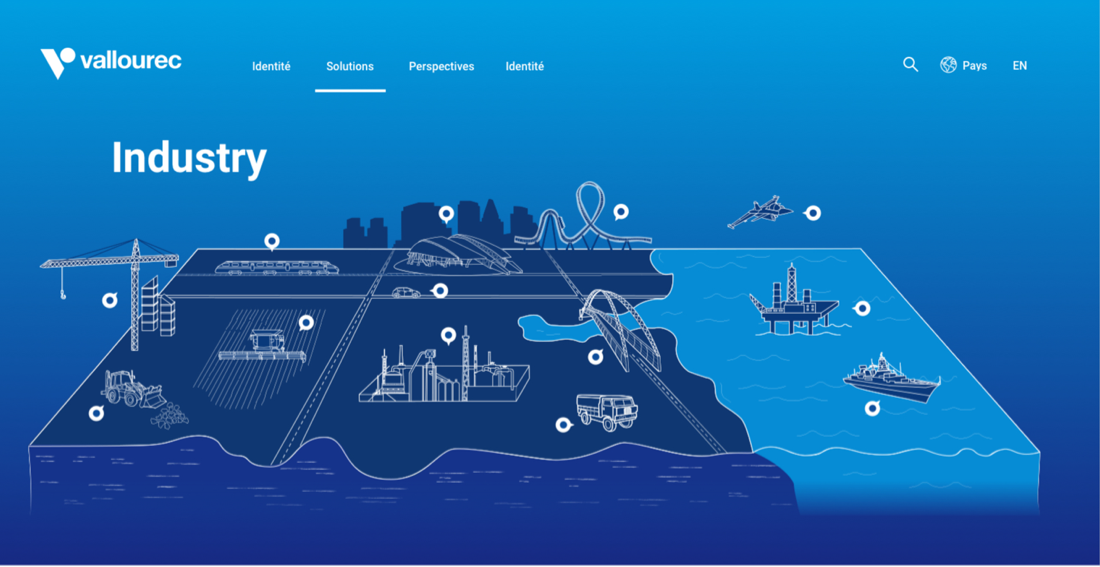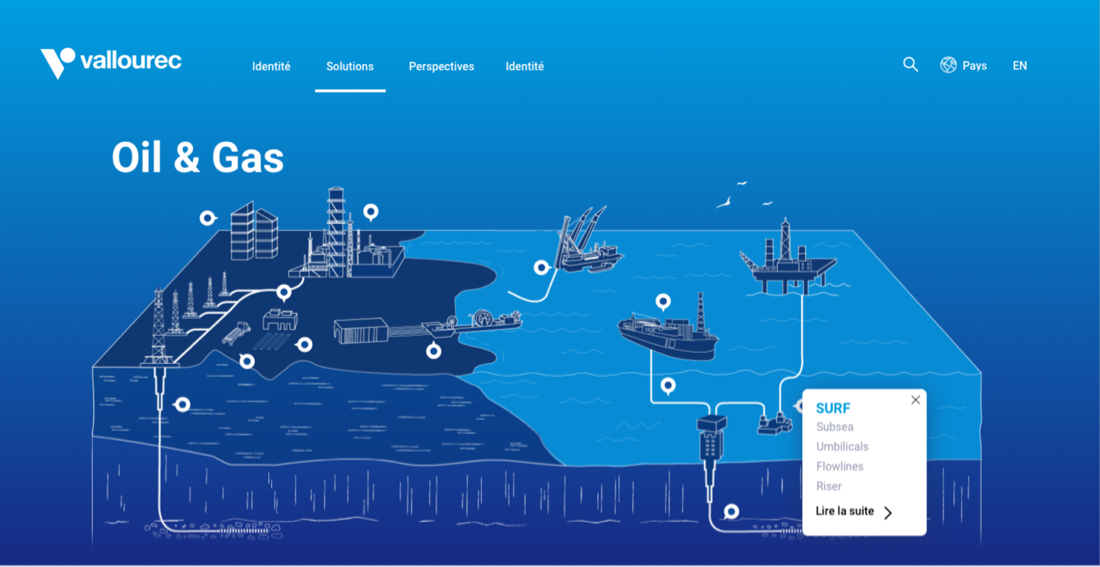 Same modules, different templates
The Vallourec website has been designed with defined modules so that they can be reused on several different templates facilitating the layout.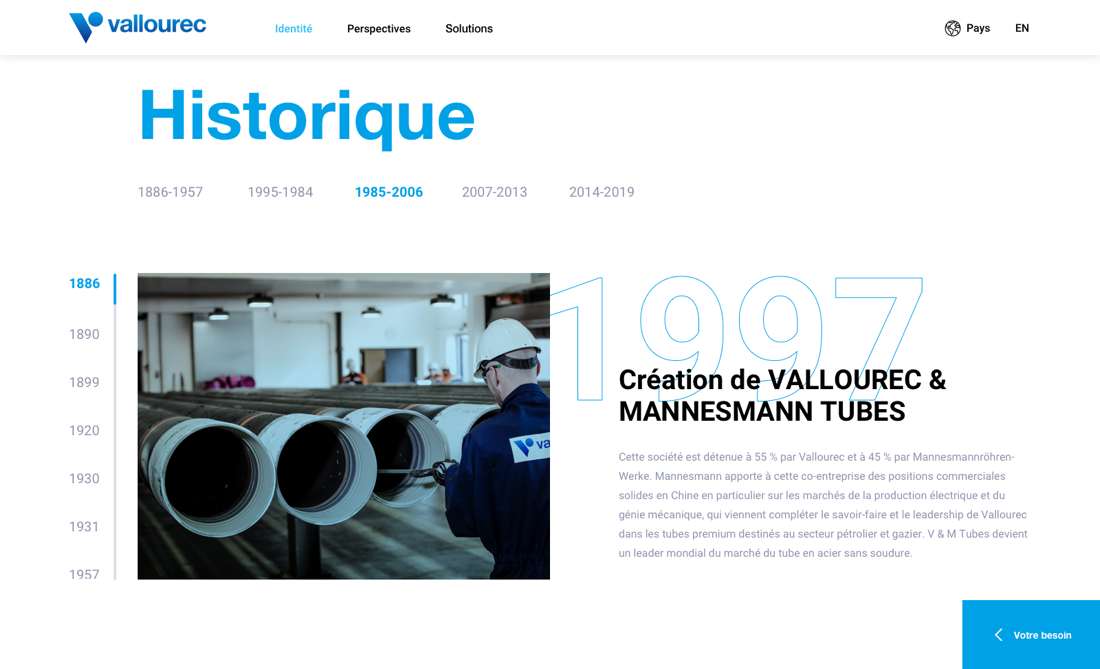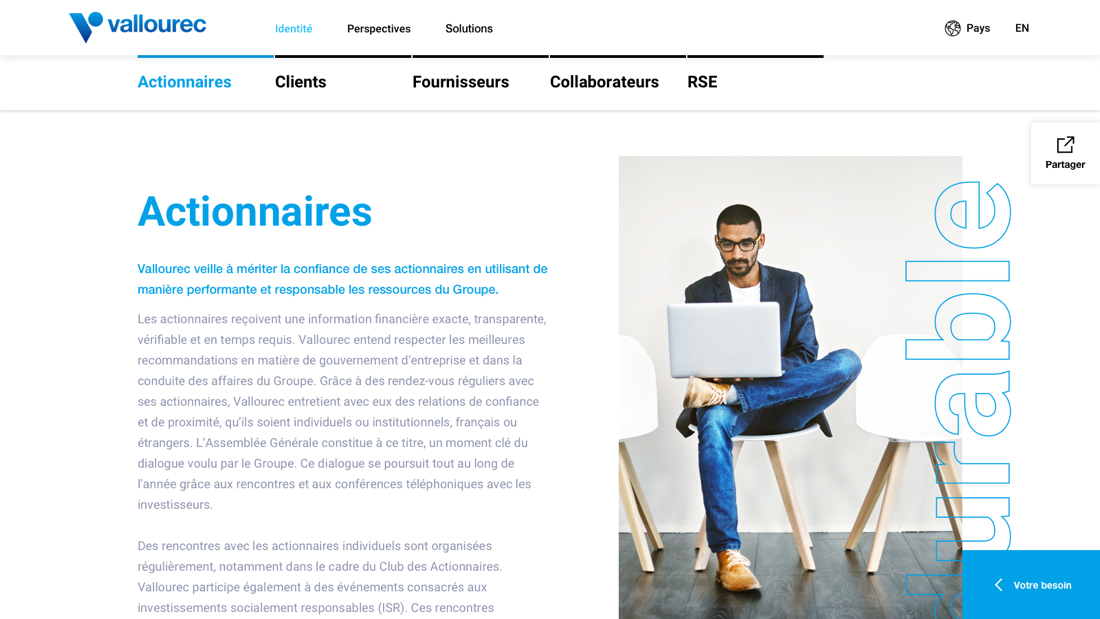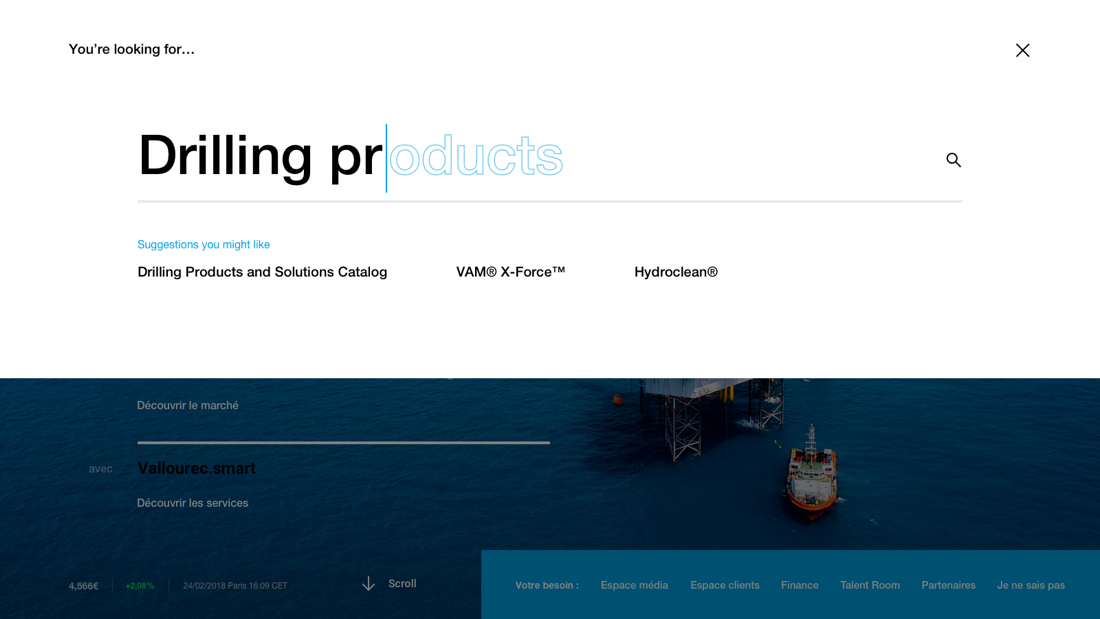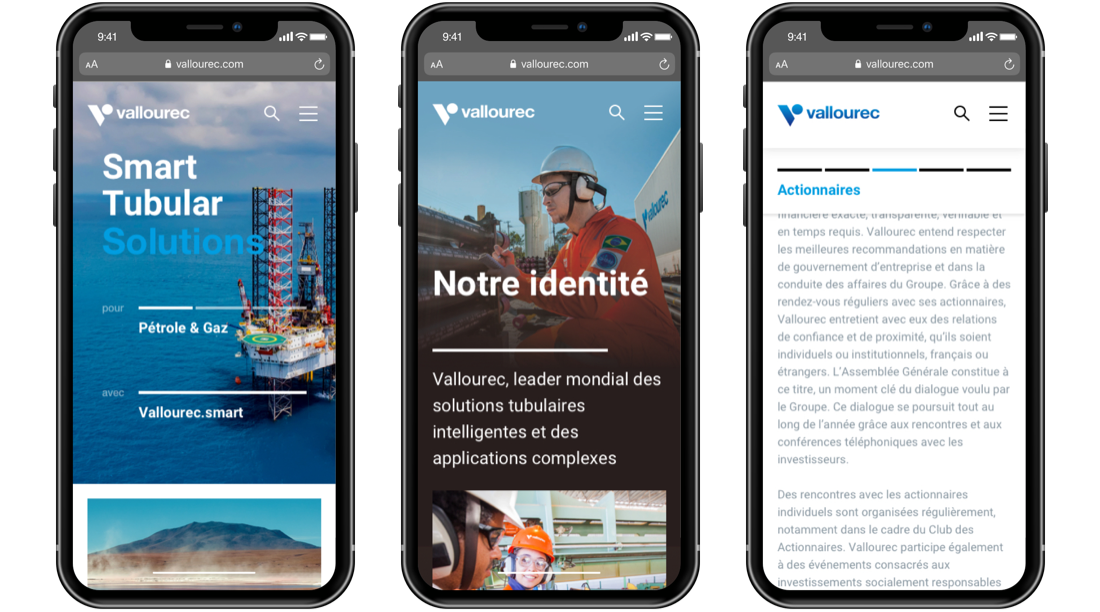 Production
Project carried out in collaboration with Big Youth Agency as part of my work-study program at HETIC, in the 3rd year of my Web Bachelor's degree.