The project
In order to position and define the main contours of this tool, I had the responsibility of supporting M2I by designing a jobboard. It is to be seen as a professional connection platform : Candidates (students or job seekers in retraining), Companies / OPCA / OPCO and Professional development advisers (CAP Emploi, APEC, Local Mission, Pôle Emploi…)


Four main templates
Design of the four main templates : the training page, the job offer page, the business page and the company page. Traning is linked to a job and jobs are linked to one or more training. Overall, each page is linked to create a mesh between the same templates in order to optimize performance in SEO.

Three Dashboard
Each type of user has their dashboard allowing them to manage profile, applications, alerts, saved searches, etc… Each dashboard also contains its own functionalities according to the different user profiles.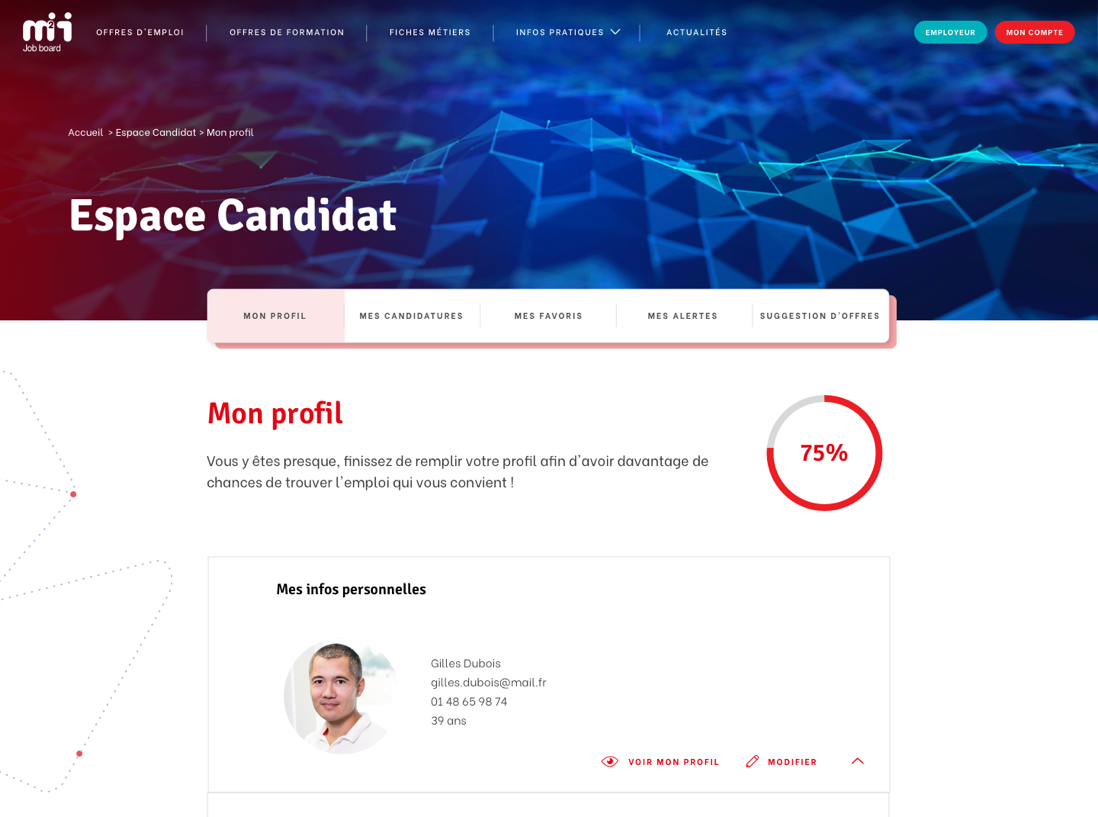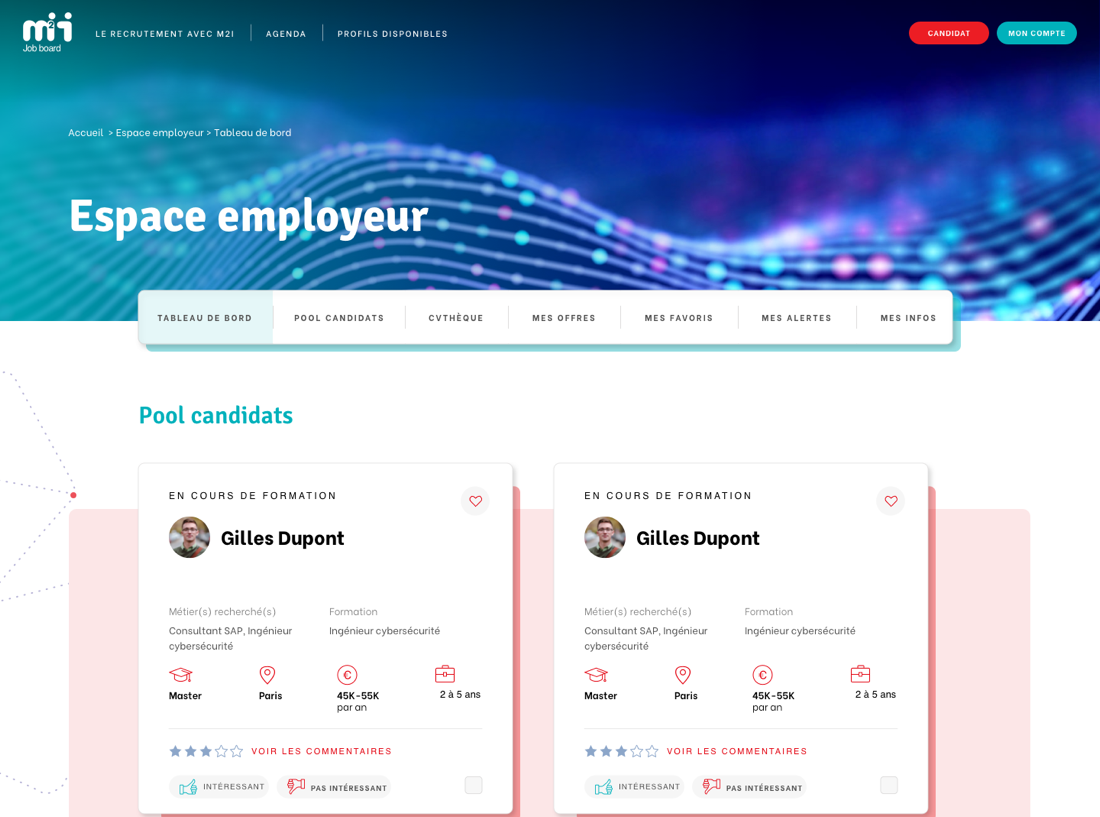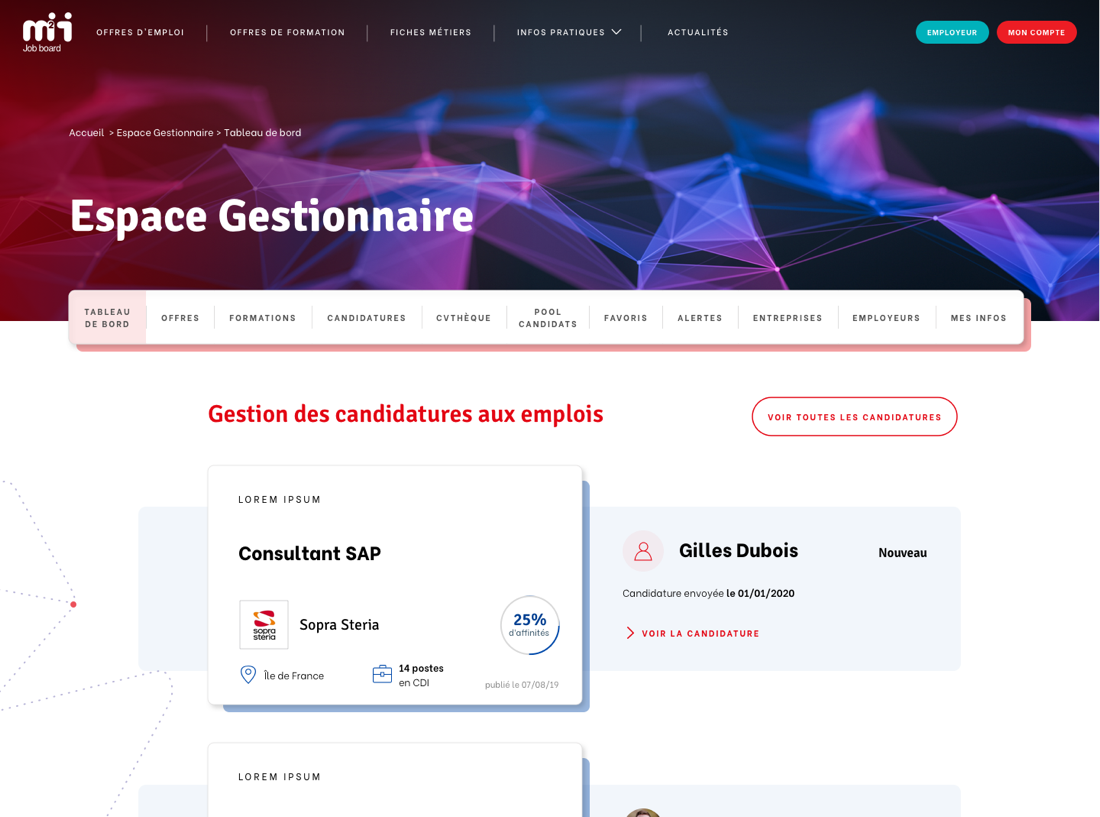 I apply!
The candidate can also apply directly with the files (CV, motivation letter and other) whether or not he has previously registered in his dashboard.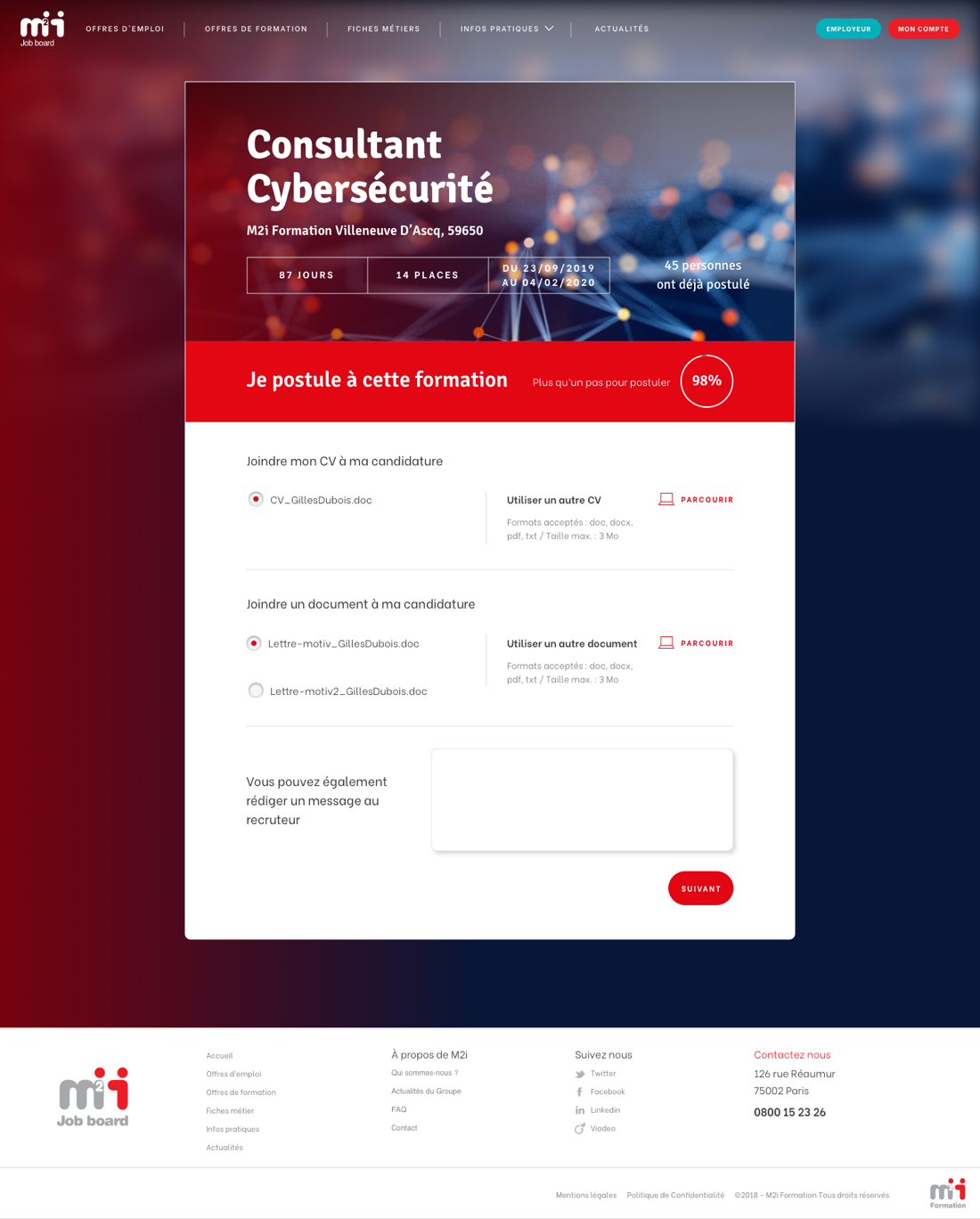 News
A dedicated section for news and more meaningful content in order to strengthen m2i's presence in the world of professional training and to optimize SEO.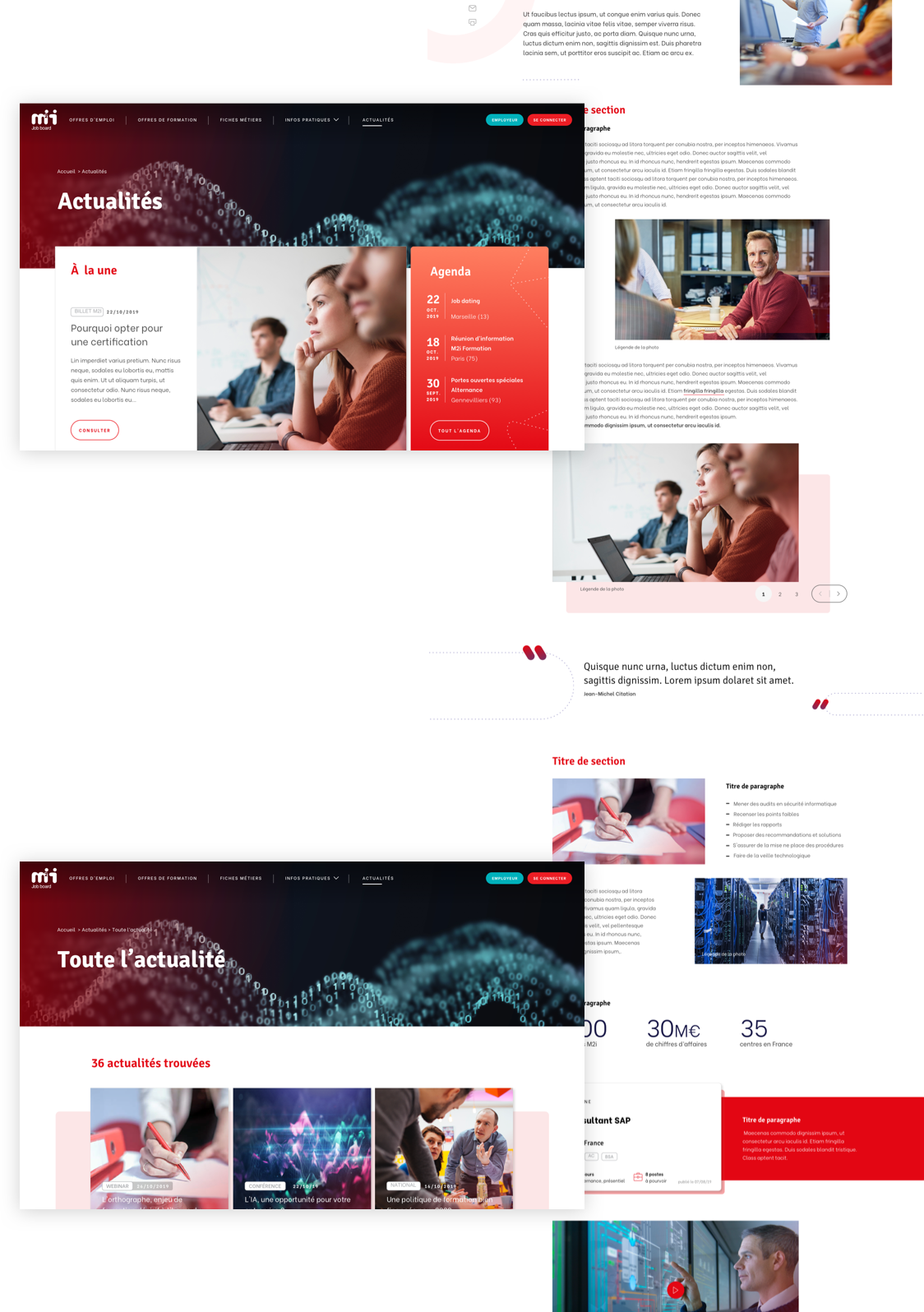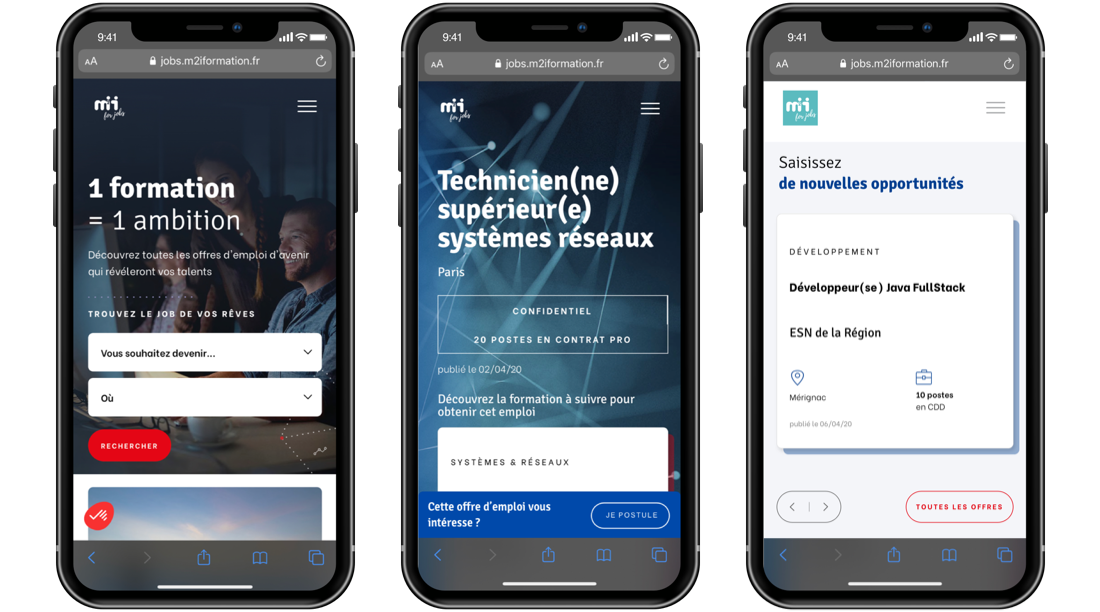 See it online! 🧙🏾‍♂️
For back-end development this platform was developed on a Symfony 4 platform (PHP7) with algolia for cross search and it was developed with the Big Youth stater (HTML5 / CSS 3 / JS) for front end development.
Website